My guest today has graced the pages of this blog before and I intend to ensure that she does it time and again! Yes, I am a fan and you would be too if you have read any of her books. Her books are full of homely charm, simple grace and sweet sentences strung together turned into seemingly effortless novels. Today I welcome once again Sundari Venkatraman. When I reviewed Marriages Made In Heaven it was a delight to read the bite sized nuggets of love and understanding.
Sundari Venkatraman
So today I ask her the reason for writing and publishing a short story collection after so many full length novels. Also how it felt to get the whole story in a few short pages rather than the novel?  
Over to Sundari Venkatraman!
Thank you so much for inviting me to write on your blog.
I started my writing life first as a novelist. After three novels and a couple of novel ideas that were repeatedly rejected by publishers, a friend of mine told me that short stories will probably get published more easily. At the time she made the suggestion, I got quite irritated with her. I felt that it was near impossible to write stories that are less than 45000-50000 words. At least, not by me.
But she had got me thinking. Snippets of news, snatches on TV, set my mind off and send my imagination reeling. One fine day, Soul Mates was born. That was many years ago. I got different kinds of feedback for this one. Some felt that I had put in too many characters in such a little story of less than 4000 words, many felt it was a chunk of heaven. I strongly felt that I had discovered a whole new way of writing.
Doing social media (FB & Twitter) for Ratan Rajput on the Swayamvar Reality show conducted by Imagine TV, brought forth Shweta Ka Swayamvar.
I keep getting these spam mails from matchmaking websites and that's how I thought of creating Madeinheaven.com.
A friend of mine loved the idea of a dating agency. She had indeed successfully brought together a few couples after encouraging them on blind dates. When she mentioned her experience, she created the foundation for Red Rose Dating Agency.
Most of the time, my characters chase me and it's not the other way round. Ritu and Yash insisted on their story being told in An Arranged Match. It was the same with Krish and Nikita in The Reluctant Bride. They insisted on a story too, and didn't leave me with a choice until it was out on paper. Yeah, that was a time when I used to write in long notebooks and type the stories out diligently on my PC.
Chahti Hoon Tumhe
is the one time the title happened before the story. I suppose I can say it's inspired, as it went around in my head for a number of weeks before I could finally bring it together as one piece.
Some agency had conducted a contest against using fairness creams. I came across a number of blog articles denouncing the use of these products spouting a lot of negativity. That's when I decided I should come up with something positive about dark skin. And Beauty is but skin deep was born.
Whenever the mood took off, I kept writing short stories, not necessarily all romances. That's when I began to venture into human interest stories. Over the years, I wrote seventeen stories. Out of these, only ten were from the romance genre.
When I began self-publishing my books, I decided that my short stories also deserved a stint in the limelight. I somehow love the number thirteen and decided to write three more shorts in the romance genre. That's how Pappa's Girl; Reema's Matchmakers and Love Match for Velan were written.
What I discovered through this journey is that writing a small story is quite possible for me. It's a challenge as well as fun watching one characters' take shape within a few pages and still have a bite-sized piece of fiction that enthrals.
Thank you so much Sundari, wish you many more amazing best seller books ahead.
To know more about Sundari just click on the links below.
Click Here to purchase the
 eBook – DOUBLE JEOPARDY
Click Here to purchase the eBook – THE MALHOTRA BRIDE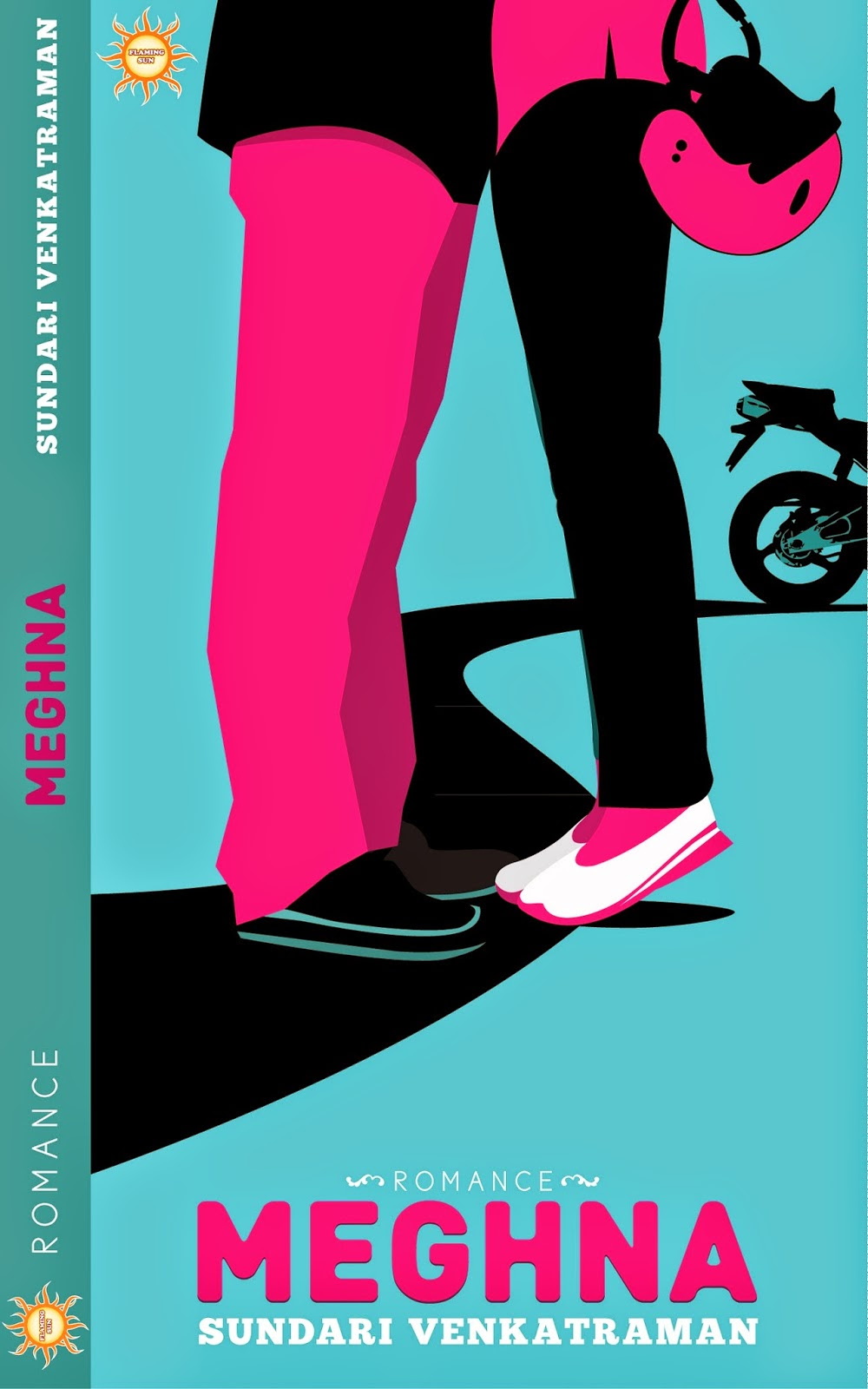 Click Here to purchase the eBook – THE RUNAWAY BRIDEGROOM